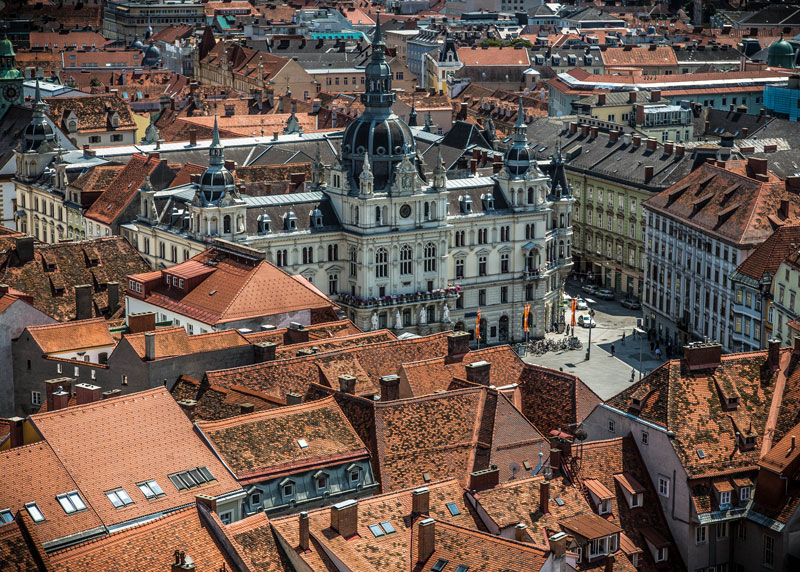 In the very heart of the city
Although Graz is one of Austria's most beautiful and interesting towns, the city is a kind of insider tip and still undiscovered by mass tourism. The enchanting old city centre has been UNESCO World Heritage since 1999 has not only small historic street and romantic square to offer, but also futuristic architecture and a Mediterranean flair. You'll find most of the important sights just steps away from our apartment. Since we are located in the pedestrian zone, your shopping experience will be a relaxed one. Numerous little shops, boutiques and Austria's perhaps most beautiful department store are out there to lead you into temptation. Talking of temptation: Refrain from any diet and enjoy the abundant choice of culinary delights just nearby.
Find your way
The most simple way: take a taxi. It takes you about 20 minutes, approximate fare € 25. If you are travelling light you could consider going by public transport. Trains (commuter train S5) depart to the main station, from there you take any tram to the centre. Exit at stop 'Hauptplatz/Congress'.
Buses (630/631) will take you to Jakominiplatz, from there it is one stop by tram or a 5-minutes walk.
Check the time table
(from/von Graz, Flughafen Graz; to/nach Graz, Hauptplatz/Congress)
The easiest way to travel: no traffic jams, no stress. All trams departing from the main station will take you to the stop 'Hauptplatz/Congress' Just cross the main square and you have arrived.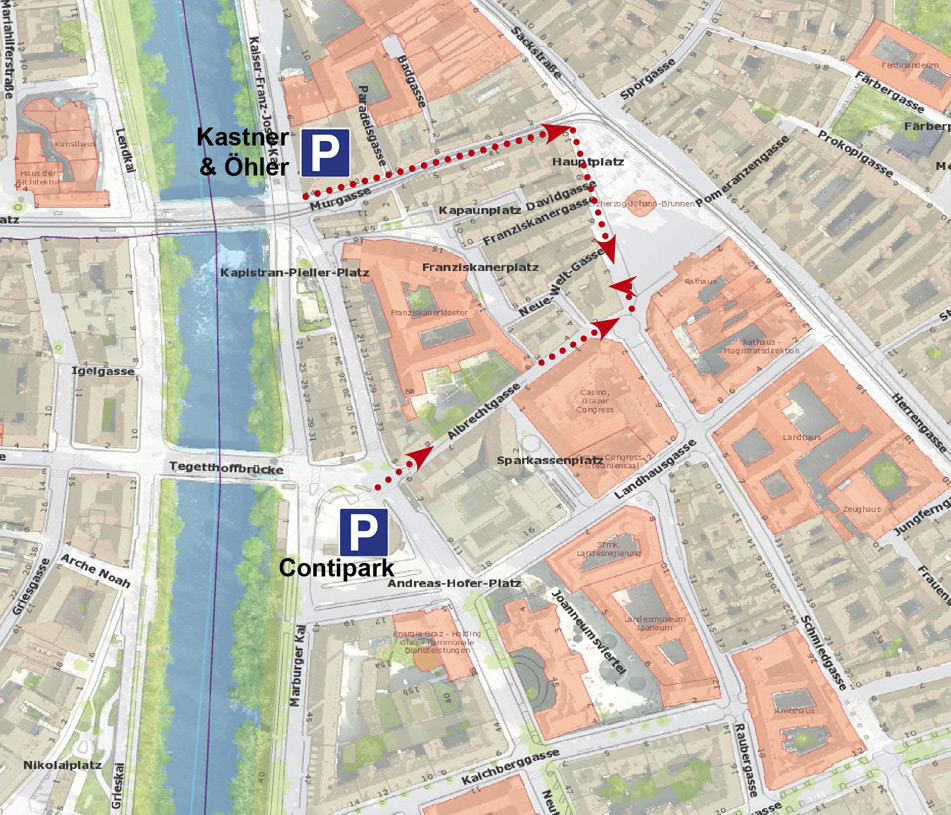 You don't need a car to experience Graz. With six tram and more than 30 bus lines, Graz has a superbly developed public transport network. Our appartement is located directly in the city centre in the pedestrian zone. Access to our building by car is only possible between 5 am and 10 am.
There are two garages in walking distance (approx. 5 min): Contipark at Andreas-Hofer-Platz (€19/24h) Info:
Contipark
and Kastner & Öhler (Special rate € 17,50/24h) . Info:
K&Ö