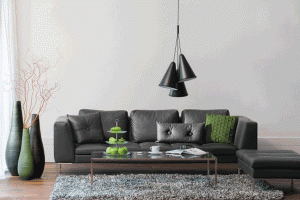 Come in!
Boxspring Bed (185 x 200 cm)
LED Reading lights
Spacious closet
Safe
Full-length mirror
Suitcase tray
Blackout curtains
Ceramic glass cooktop
Microwave with grill
Fridge
Dish washer
Nespresso coffee maker
Toaster
Mixer
Glasses, crockery, cutlery
Condiments & Co
and a lot more …
Glass dining table
Comfy sleeping sofa (160 x 200 cm)
Stereo system
Blackout curtains
48" Flat screen TV
Satellite TV
DVD Player
Stereo system
Desk
Comfy sleeping sofa (160 x 200 cm)
Blackout curtains
The apartment is located on the first floor (US second floor). No elevator. Unfortunately, our apartment is not handicap-accessible.
In the interest of all guests, we kindly ask you to refrain from smoking.
The apartment is not suitable for families with younger kids, however children from 10 years old are welcome.
Pets are not allowed.
80 square meters of hospitality
Three friendly and bright rooms with romantic stucco ceilings Drei helle und freundliche Räume mit romantischen Stuckdecken im ersten Oberge- schoß eines denkmalgeschützten Gebäudes bieten ausreichend Raum für ein an- spruchsvolles Paar, eine Familie oder gute Freunde (max. 6 Personen). Geschäftsreisende wissen die zentrale und ruhige Lage zu schätzen, das großzügige Platzangebot und den kostenfreien Zugang ins Internet.
In Anbetracht des gastronomischen Angebots in Graz werden Sie vielleicht wenig Lust haben, selbst zu kochen. Aber eine gut ausgestattete Küche steht Ihnen auf jeden Fall zur Verfügung – für ein Frühstück nach Lust und Laune zu jeder Tageszeit oder viel- leicht auch, um ein neu erworbenes steirisches Kochbuch auszuprobieren …
Handtücher und Bettwäsche sind selbstverständlich inkludiert. Bei längeren Aufenthalten wird das Appartement wöchentlich gereinigt.